Managing business travel expenses is a hot topic in the industry, especially as travel continues its strong recovery from the pandemic. According to the latest GBTA Business Travel Outlook55% of travel buyers and procurement professionals reported they will take more business trips in 2023 than 2022 and 42% are expecting budgets for travel program operations to be higher.
Recently, American Express announced the development of a set of expense management solutions aimed at improving the expense management process for business travel. Microsoft will be running a pilot program with its own internal systems this year and the product is planned to roll out over time to American Express Corporate clients. in the press releasesGunther Bright, Executive Vice President, Global Commercial Services at American Express, gives an apt description for the expense reporting process, "Expense reports are a necessity, but we all hate doing them."
Major providers are trying to enhance their offerings to make travel spend management easier. According to a new American Express Expense Management Trendex survey conducted between Dec. 16 and Dec. 20, 2022—among 1,000 business travelers and 300 business travel expense processors—nearly 94% of travel expense processors and 76% of business travelers report there needs to be more innovation around the expense report management processes. When describing their employer's current expense management process, 52% of business travelers reported a negative reaction.
Business travelers and expense management professionals are used to using travel B2C technologies that are convenient and seamless. For example, it only takes a few clicks on their favorite ride-sharing app to order a vehicle, the app gives them payment flexibility, and they have control over their travel experience. Business professionals expect these types of experiences in their everyday workday.
Modern expense management platforms automate manual reporting processes saving time and money for accounting and finance teams. It's no secret that business travelers and processors alike, do not enjoy the entire process of receipt management and filling out expense reports.
We particularly enjoyed this data point from the survey: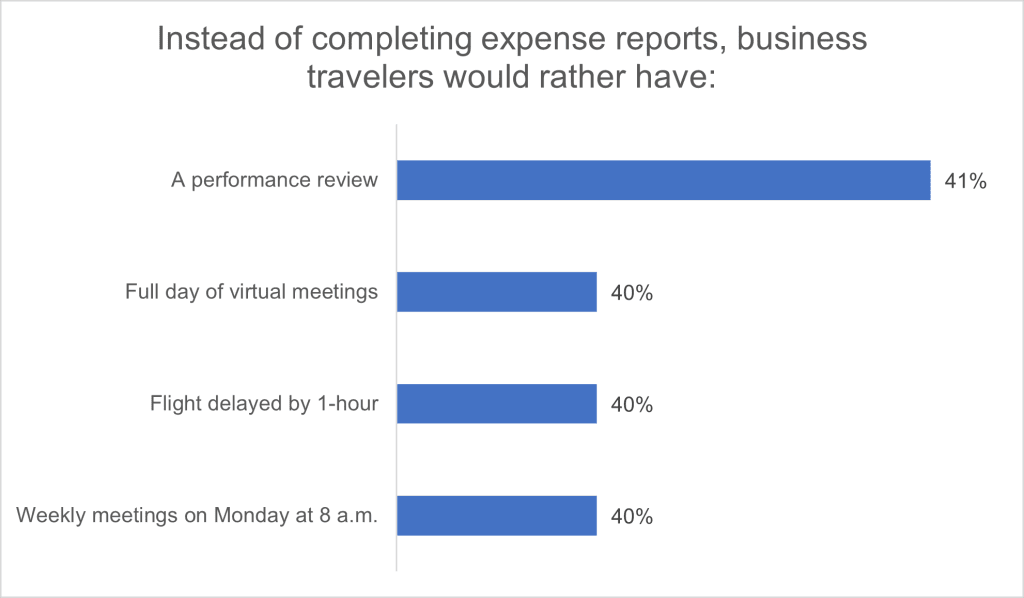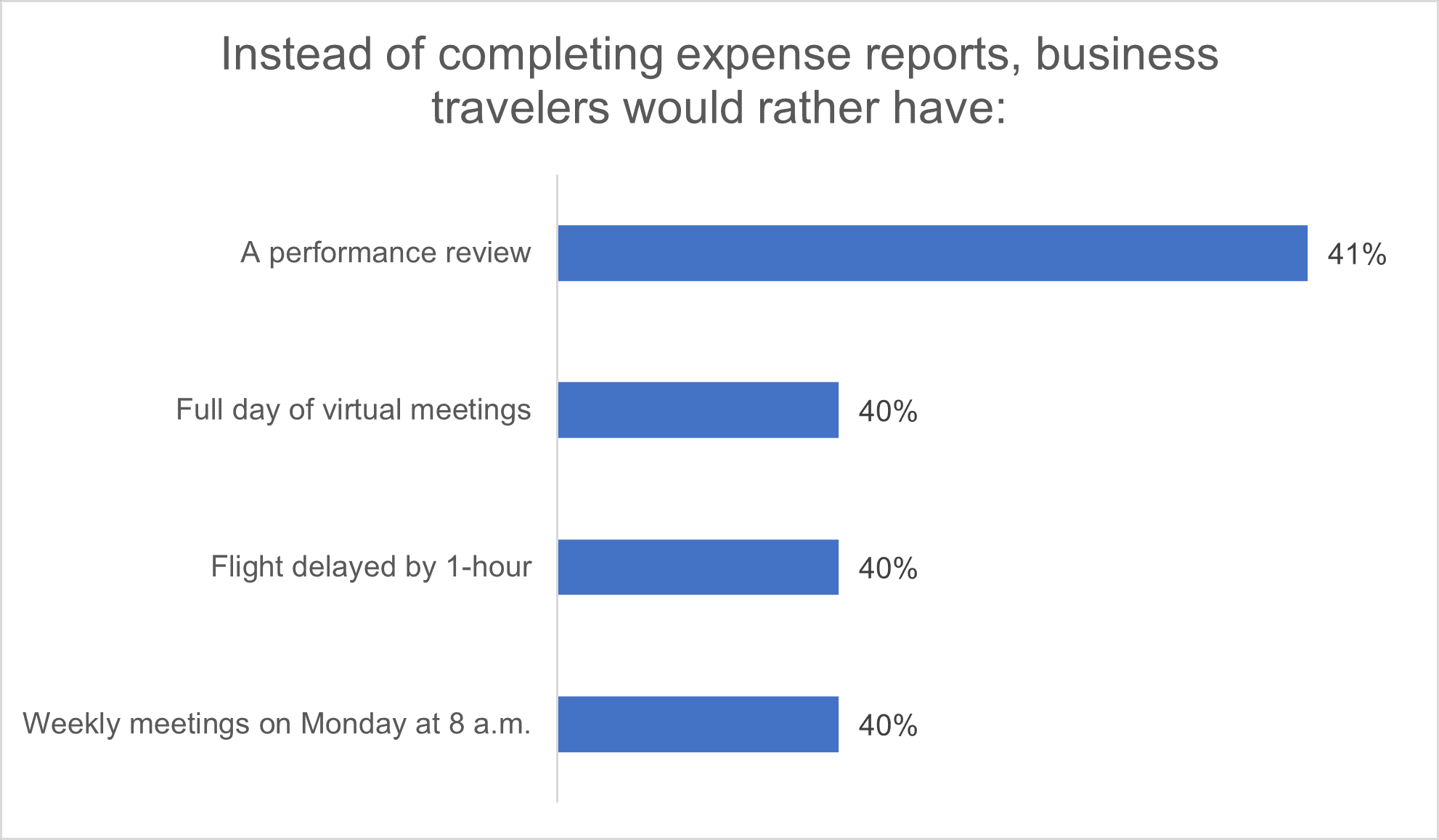 Source: American Express Expense Management Trendex Survey
Overview by Ben DannerSenior Research Analyst at Javelin Strategy & Research.